For many, mind mapping is a fantastic tool for creating projects and collaborating with your team. However mind mapping can be a great way to organize, prioritise and structure your ideas in a better way. This is something that massively benefits the assisted learning community, particularly those who have attention deficit hyperactivity disorder, better known as ADHD.
The purpose of this blog today is to raise awareness for those who deal with ADHD in their everyday lives and to highlight how using mind mapping software such as MindGenius may help to better organize both your personal and professional life.
Adults having ADHD is more common than you may think. In the UK alone, it's estimated that ADHD affects 4% of adults, and up to 60% of adults who have had childhood ADHD will continue to show symptoms in their adult life.
Why mind mapping?
Mind maps help those with adult ADHD to visually organize their thought process. Visual learning is by far the best way to process information, understand it and then remember it (and we aren't just saying that!)
The reason mind maps work so well for those with adult ADHD is that the majority tend to be visual thinkers. Having a mind map complete with images, colour-codes and shapes makes it easy to clarify your thoughts and seek out the information you need.
Mind maps let you plan out your thoughts and ideas. They help you to organize information because you can see clearly connections, and therefore, encourage brainstorming and creative thinking. In contrast, other methods such as lists and are linear and can stifle your creativity.
Why MindGenius?
At MindGenius, we believe that everything starts with a mind map. Start off with a simple idea as your centre point, and simple use our type and return method to easily turn your thoughts into actions. While our browser-based software MindGenius Online has all basic mind mapping techniques, we also provide some great features for those who prefer visual learning.
Customizable Backgrounds – We have partnered with Unsplash to provide you with a range of thousands of background images to choose from to make your mind maps memorable (don't worry, you can still choose your own). One of our favourite backgrounds can be seen through our Business Plan template below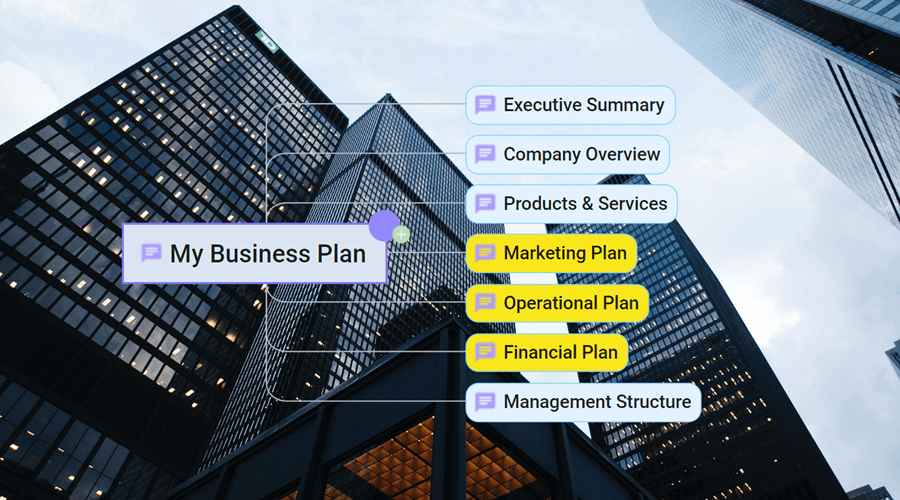 Branch shape and fill – you can now change the shape of your branches in the mind map as well as being able to change the branch shape and the branch itself into any colour you would like, as shown in our Customer Journey template below.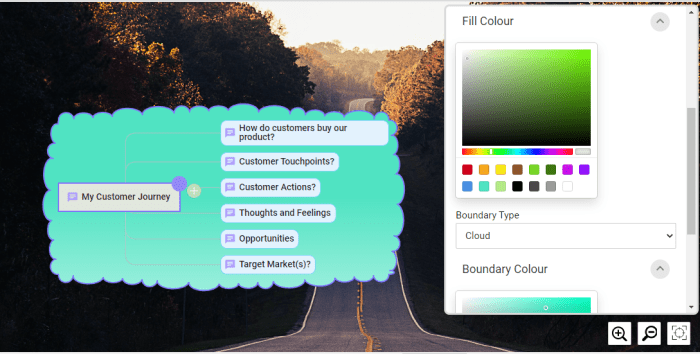 Custom Taskboard – The customizable taskboard is one of our favourite features. When you get round to turning your thoughts into tasks, or if you are planning a project, the taskboard lets you add a customer background via unsplash, while also letting you choose a colour for each of your columns (see our Website Design template below).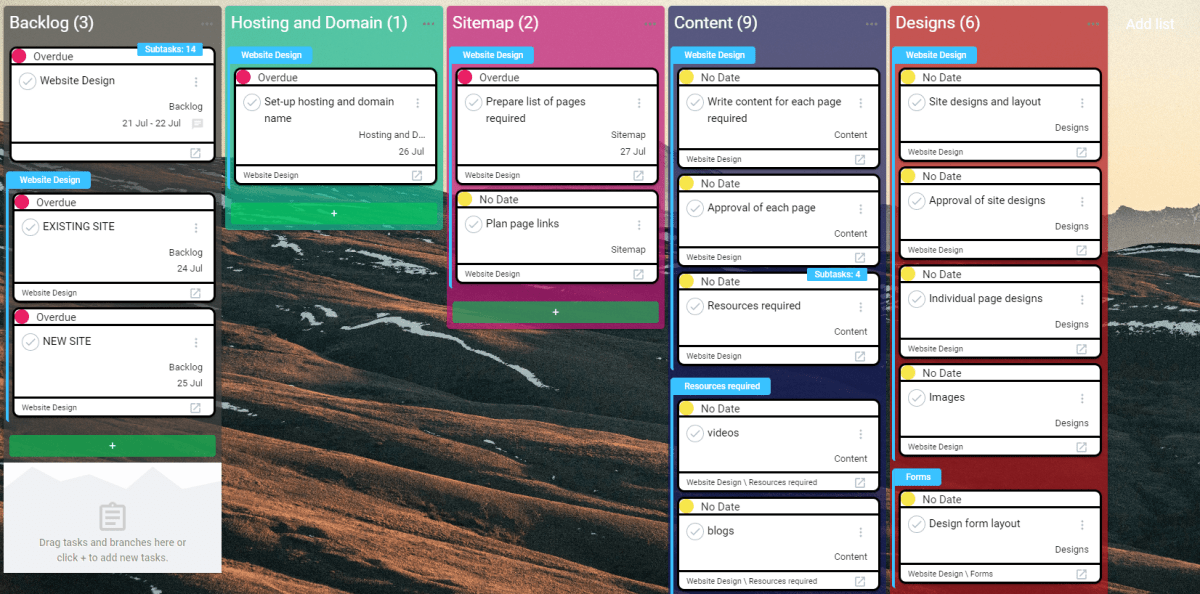 Conclusion
If you are an adult with ADHD, or an adult who prefers a visual learning method, using mind maps is undoubtedly the best way to ensure your work is as efficient as it can be. Mind maps allow you to be at your most productive and helps you gets your work done, while also letting your creative side flourish.
Both MindGenius products come with a free 14-day trial. Get Started with us today and you won't regret it.